Wellness and City Yoga near the source
From 07-09 October with Sarah Mai and Magnus Renggli

Looking for a different kind of yoga experience and a wellness time-out?

Time to recharge your batteries?
This regenerating and diverse yoga time out is for you! The weekend, which starts on friday p.m., is built on several Vinyasa, Yin Yoga sessions and wellness relaxation to achieve a deep healing & harmonizing effect for body and mind.
In harmony with the spa town Baden, we provide you with a time of rest and relaxation.


Course Services
2 nights accommodation in our 4 star boutique rooms
4 hours of yoga practice/ Vinyasa or Yin Yoga
2 meditation sessions
Daily breakfast buffet and vegetarian dinner
Snacks incl. water, coffee and tea before and after each yoga session
provided Yoga mates
1 entrance per person during the stay at the Fortyseven or Novum Spa of Limmathof / massage can be booked for a special price at the Novum Spa
The following room categories are available
the Double Room for 2 personat the price of CHF 285.- / person/ night
the Typical Room for 1 personat the price of CHF 305.-/ night
the Signature Room for 1 person at the price of CHF 375.-/ night
All prices are not refundable and per person for the entire retreat.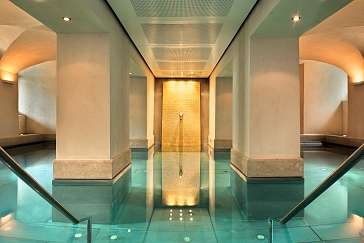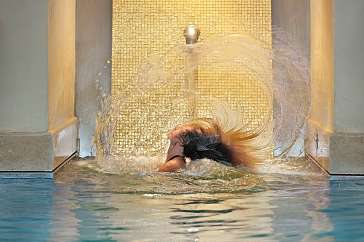 We will start everyday with pranayama and an invigorating yoga practice with a panoramic view of the beautiful city of Baden. In the afternoon there will be enough time to relax in the FORTYSEVEN or Novum Spa of the Limmathof in the mineral richest water of Switzerland, to enjoy the nature and the old town of Baden or to go shopping. We end the evening alternately with a gentle Yin Yoga practice or a guided meditation.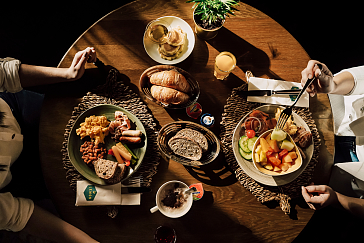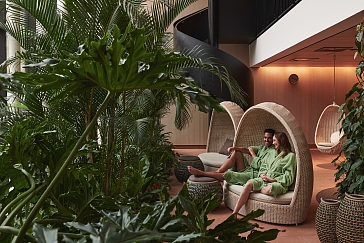 Insider tip: There is also the possibility to make new acquaintances by sharing The Double Room with a random guest of the retreat. If you are interested, please contact us directly by email.
We can't wait to welcome you as our guest!
Flyer Yoga Retreat Blue City Hotel Baden