1 Retreat - 24 hours - 47 Wellness
23th-24th September 2023
Looking for a different kind of yoga experience and a wellness time-out?

Time to recharge your batteries!
This regenerating and varied yoga time-out is just right for YOU! The relaxing weekend consists of 2 revitalizing Yoga sessions on our rooftop and a visit to the FORTYSEVEN Wellness-Therme to achieve deep healing and harmonization for body and mind.
This unique experience will end with a delicious Sunday brunch.
Retreat Highlist
-1 overnight stay in our 4-star boutique rooms
-3 hours yoga practice/ Vinyasa or Yin Yoga, incl. meditation
-Provided yoga blocks and yoga mats
-1 3-course dinner
-Sunday brunch at Lemon
-1 entry per person during the stay for the FORTYSEVEN Wellness-Therme
Levels


Open Level-Beginners, Advanced- All are welcome!
Classes are held in English and German
The following room categories are available

The Double Room for 2 personat the price of CHF 396.- / person
The Typical Room for 1 personat the price of CHF 376.-
The Signature Room for 1 person at the price of CHF 386.-
All prices are not refundable and per person for the entire retreat.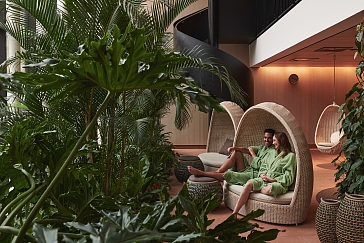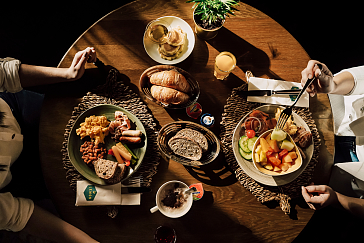 You decide for yourself how to start your time-out from everyday life.
Whether you arrive earlier and enjoy the FORTYSEVEN Wellness-Therme first or join us later and begin your journey to ultimate relaxation with yoga is entirely up to you.
What is certain is that 2 Yoga Sessions of 90 minutes await you, in which we pave the way to revitalization with Pranayama, Asanas and a guided Meditation. All this on the 5th floor with a view over the whole of Baden.The unique offer is rounded off by a 3-course menu in the evening in a cozy round and our famous Lemon Sunday brunch.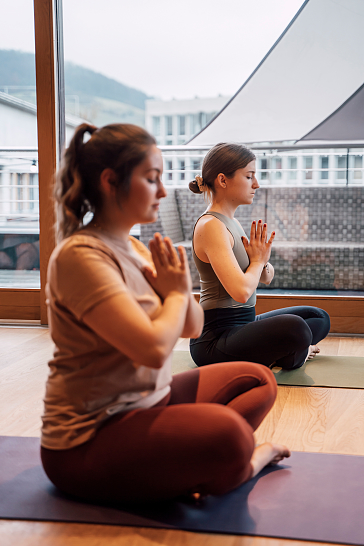 bookinglink email request
We would be happy to welcome you as our guest!